Last year 2015 was pretty good for me, and I even wrote a melancholy-free blog post last December when I was really on a high. I wish I could say the same for this year, so if you want to skip this one I won't be offended. But what a weird year it's been. I don't like to get overly political here, as it doesn't seem the place, but well, there was this election here in the States that was hard not to have an opinion about. Let's just say the news will certainly be interesting in the new year.
One area that many will be curious about, including me, is whether the new Trump administration will push for changes in laws on porn and adult websites. No one really knows and there really hasn't been that much talk on the issue. Mr. Trump's hotels still carry adult movies, which is a good sign, but some in his cabinet including of course the incoming vice president are extremely anti-porn. Personally I'm not too worried, as my own site is so small and so utterly tame compared to much of what's out there (and I'm not even sure my site rises to the level of porn, pun intended, although technically I'd say that's what is, with adjectives like "fetish" and "kink" also applying.) But with the new political climate it will be interesting to see if anything changes or not in the coming years.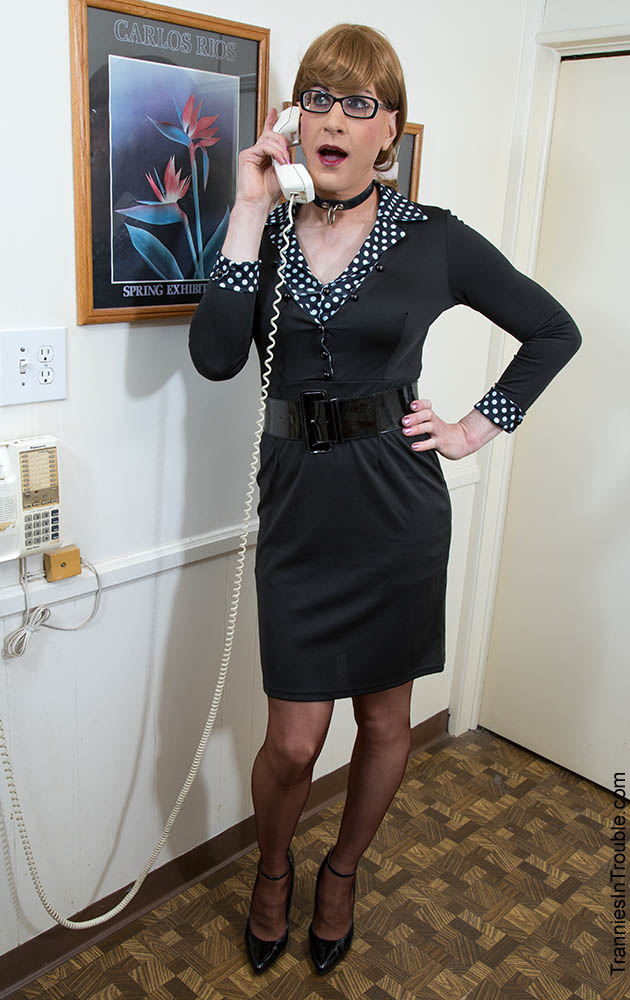 Back in August I also wrote a longer blog post about depression and my own struggles with it off and on over the years, and for the most part I received a lot of really supportive responses, especially from people who struggle with the condition themselves or who have family members or friends who do. There were also a few responses along the lines of, "Oh, just snap out of it. You're Sandra Gibbons, you have nothing to be depressed about, you're awesome!" Which is both a compliment, sort of, and also a little annoying. Of course it's true in the scheme of things I have nothing at all to be depressed about, which just shows how persistent and free from rational thinking it can be when the dark moods do hit. It is kind of like telling an alcoholic to just stop drinking. Well, yes, of course…
I was also impressed and moved by the stories of some celebrities who "came out" about their own struggles with depression, such as Selena Gomez recently. And the one that really blew me away was Bruce Springsteen, who as one writer put it is so macho that you can't imagine him ever struggling with low moods, which stereotypically seem like an affliction of awkward introverts. And yet apparently it's been a weight he's carried off and on for decades, compounded by the shadow of his father who was deeply troubled in his later years. His case is both inspiring and a little worrisome in that respect.
On the plus side I'm probably in the best physical shape I've ever been in my life, as I continue to chase that endorphin high in the gym. Of course I wish I were twenty years younger, but hey, you take what you can get.
Also, one of the biggest losses this year was of course seeing so many amazing musicians pass away – first Bowie, then Prince, and then two days after the election Leonard Cohen dies. That one really hit me hard and seemed a commentary on the end of this year, leaving the world a little colder. I'll admit I didn't know of Juan Gabriel, Mexico's LGBT icon, but since his passing I've heard about him quite a bit and have seen his face on newsstands. Although never truly "out," he still lived his own flamboyant life for decades in a culture where being gay is still a big deal.
I also have a couple friends who have had a terrible time financially this year, just barely getting by. And I'm aware of others working in the adult website business who have seen big downturns. Thankfully Trannies in Trouble is a very specialized niche, which is a good thing for me, but still I admit I've even seen changes in traffic in the last year or so, and I really get a sense that free sites like Pornhub and Tumblr have become a big challenge. There are just an endless amount of free images and videos out there now, and the online business does seem to be tighter nowadays, probably just an inevitable development. In any case, I plan to keep it all going for as long as I can, and I have some new ideas for the new year. And as always I'm once again looking forward to the anniversary of the site coming up in late March. It'll be here in no time!
So it's been that kind of year. We're all getting through it – well, most of us, but yes, like many I've had better ones. Let's just hope that 2017 is an improvement for all of us and brings some positive changes, or that at least New Year's Eve is fun and reflective in a good way. And if 2016 has been good for you, then I hope you have an even better one next year. And as always I have to thank all the paying customers who keep my website running. I always say it, but it's true that without you I simply could not do this. So thank you all!
I hope everyone has family or friends they can be with during the holidays, whichever ones you celebrate this season, or at least have a decent place to stay and a nice comfortable bed to sleep in where you can face the morning light. Keep the faith, whatever it may be for you. We're all in this together. Hugs…Sandra