We all have our own favorite go-to videos, the ones that turn us on every time…or at least until we've seen them fifty times in a row! And even then they can still be pretty hot.
I've joined a good number of paysites over the years and what I find is that there are usually only a handful of scenes that really turn my crank, so to speak. What turns us on is just such a personal and individual thing, and can be so specific, about a certain gag or a certain outfit or a favorite color of hose. I've had people write me about scenes that I've thought of retiring from my website and they surprised me by saying it was one of their favorites! I'd say if I find ten percent of the scenes to be hot on a given websites then that's pretty good. And I'm sure it's probably the same for everyone who visits my website too (and whose support I always appreciate!) I wish every update could be super hot for everyone but again it's all personal taste and preference.
One of my favorite videos on my site is a short struggle video with Silvia Snow tied cross-legged and gagged with smooth duct tape. There's no storyline but she pleads and plays the damsel very well and the scene suggests that she maybe got robbed and left that way or abandoned by some unscrupulous bondage partner earlier that night. This was a scene that we shot right at the end of the night, just a "quickie" scene before we called it quits, and it exceeded expectations. Silvia was just so cute and I find the video really hot.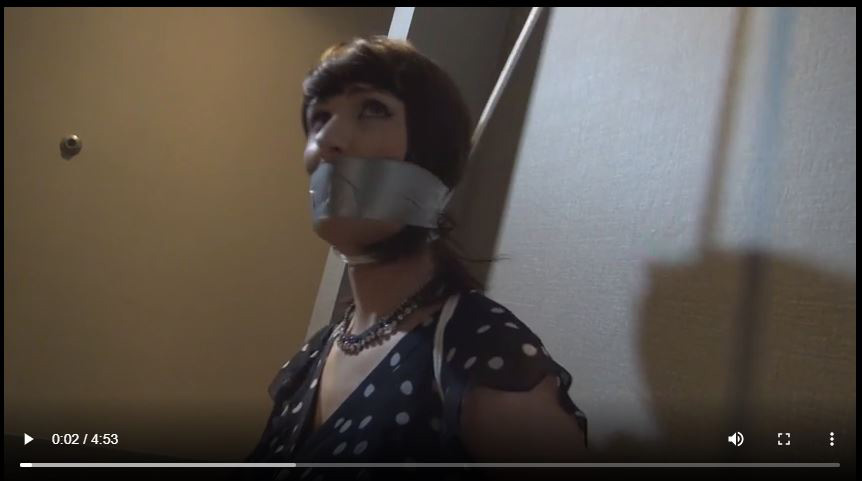 Another scene that I really like – well, actually the still photos in this one – is the first scene I ever shot with Ashley Washington. I just love the woman's business suit she was wearing and the sexy platform heels she had on. She just looks so cute and pretty, like a helpless young TS office lady in a bind – definitely a favorite.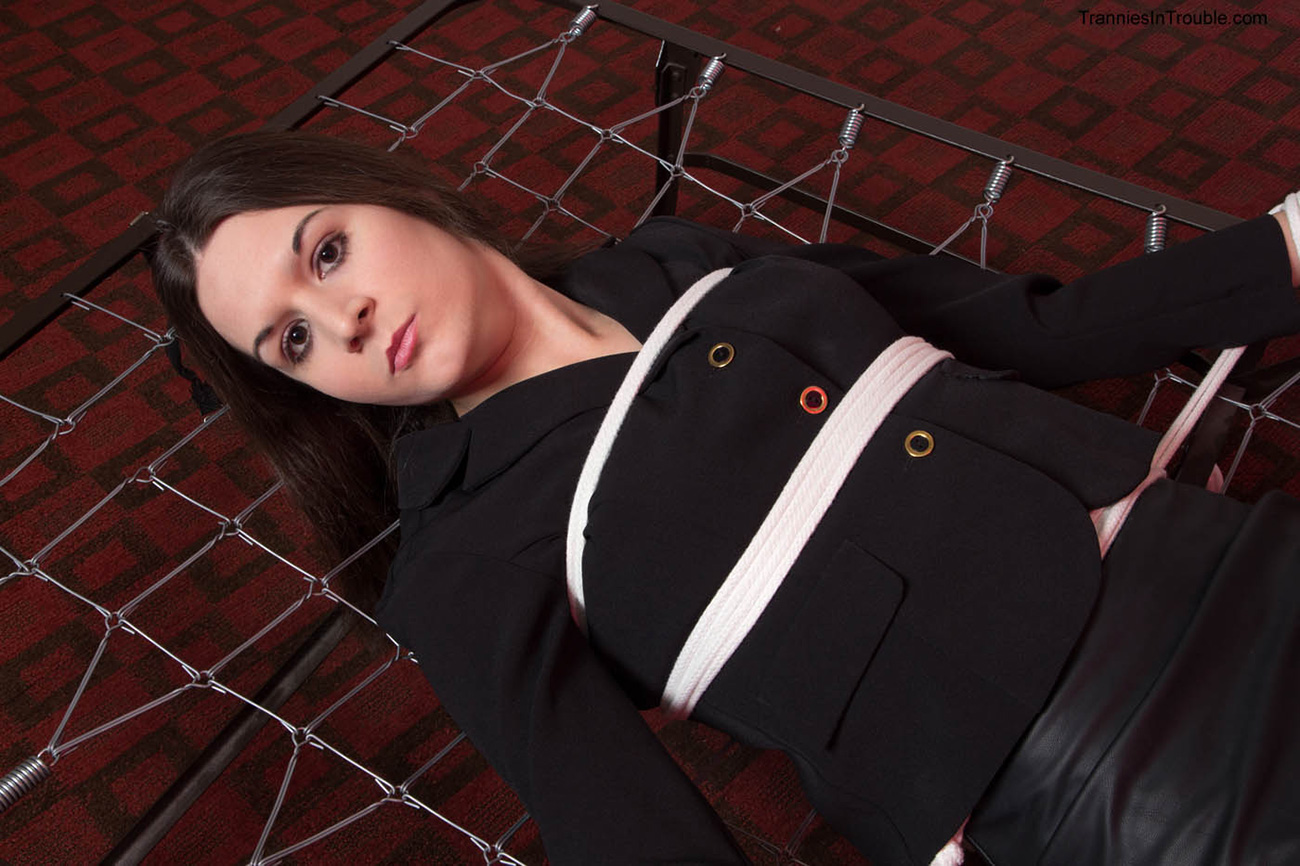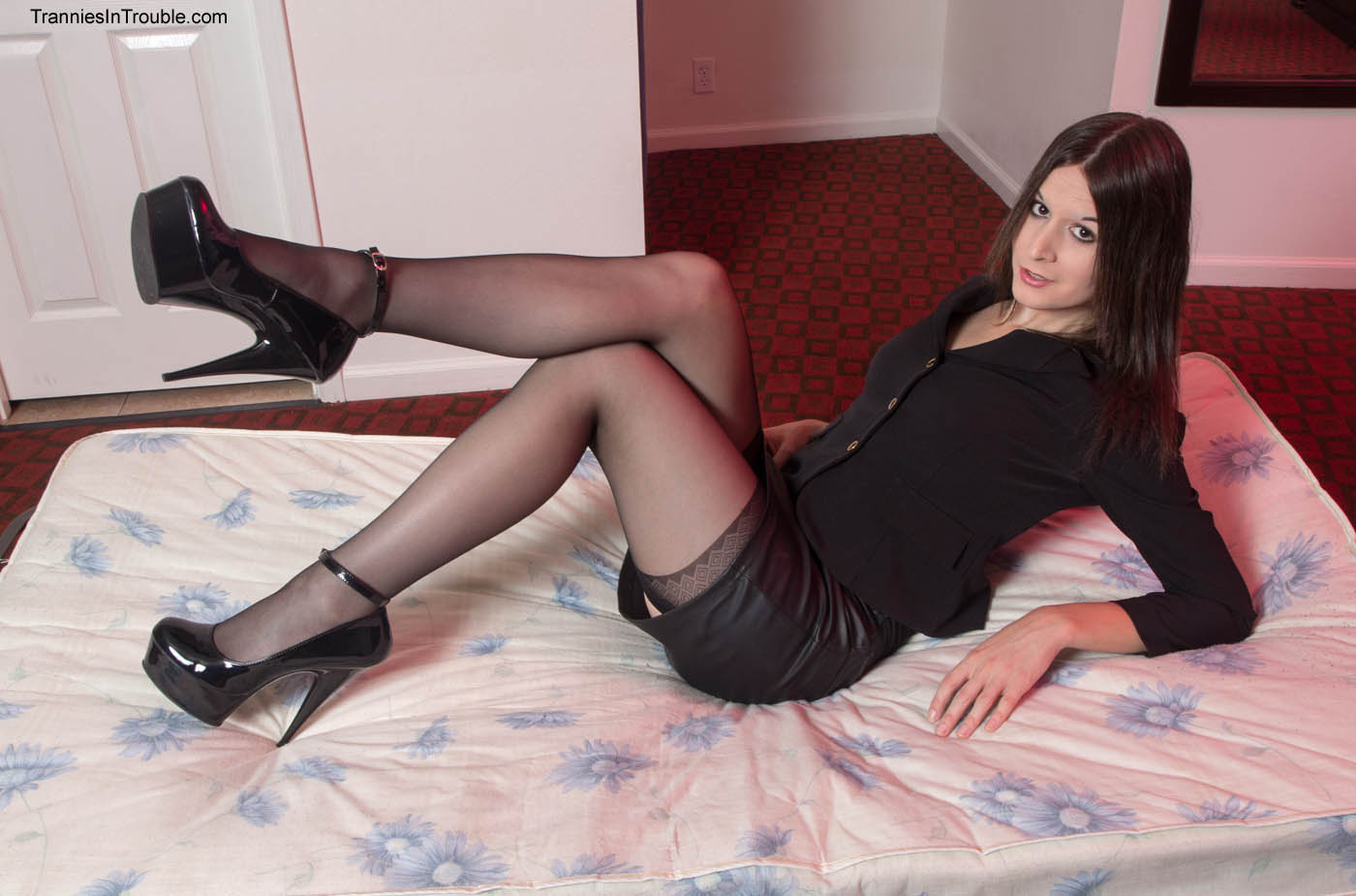 It's funny that with both of these models, Silvia and Ashley, I only got to shoot with each of them once or twice. Sometimes distance gets in the way, or people move on, or time just passes. There are many other scenes that I enjoy on my site, and so many sexy and attractive girls that I've worked with. I find though that I rarely ever get turned on by looking at myself in bondage, though I know some models love to see themselves bound. Somehow though it rarely ever clicks for me seeing myself tied up, although the recent video with the Irish Eights cuffs came pretty close.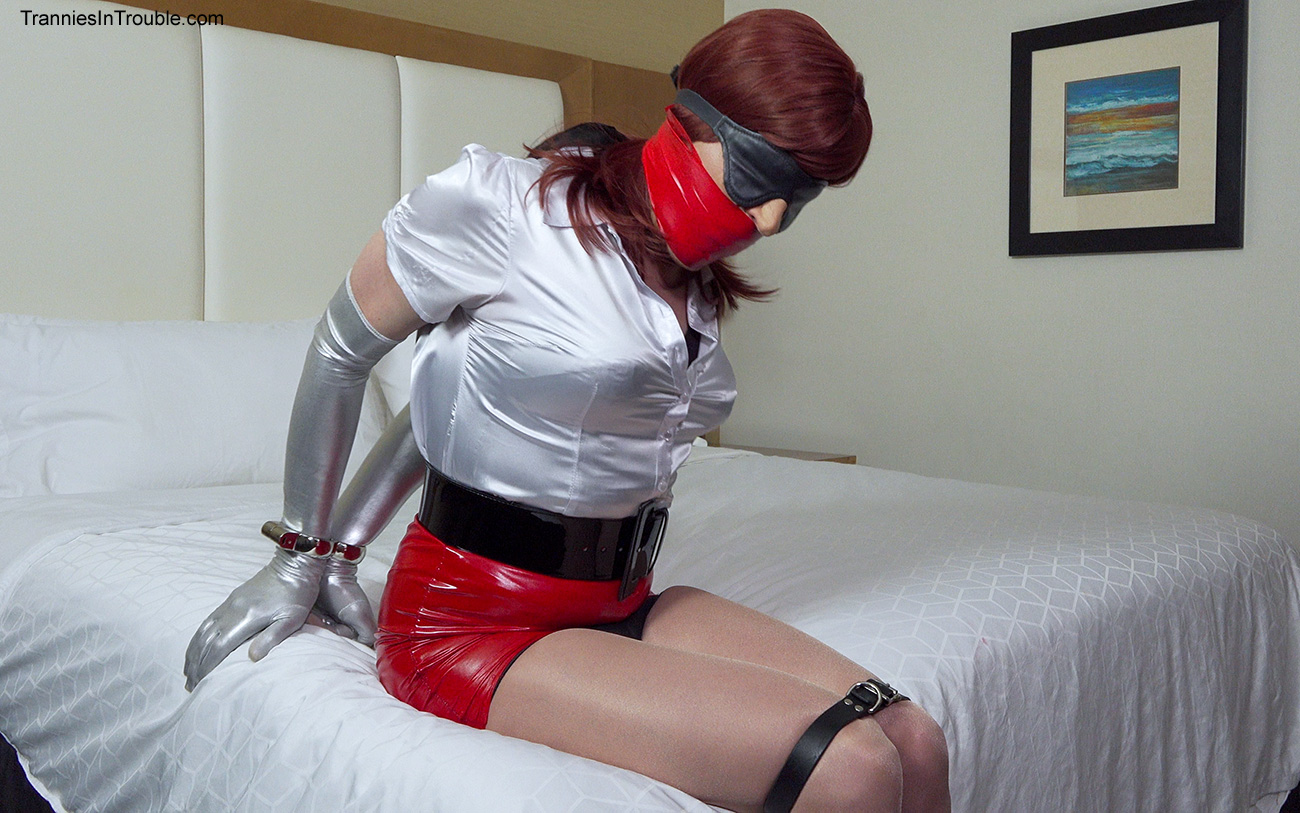 I hope everyone who reads this blog has some favorite videos or scenes that also stand out on T's in Trouble. If you'd like to share, do let me know what your favorites are and what you particularly like to see – I'm always looking for inspiration!