Hi Everyone,
I just finished up my first photobook, which is a 97-page look back at some of my "best of" Sandra photos from '03 till '13, plus five pages of text on the early years of the website. If you're a member of the paysite you've probably seen most of these pics already but there's something really special about seeing them on a printed page instead of a computer screen.
So now I'm doing a little contest to give away a signed copy of the new book, and I'm trying to get a hundred comments here on this post. Scroll down below for more details.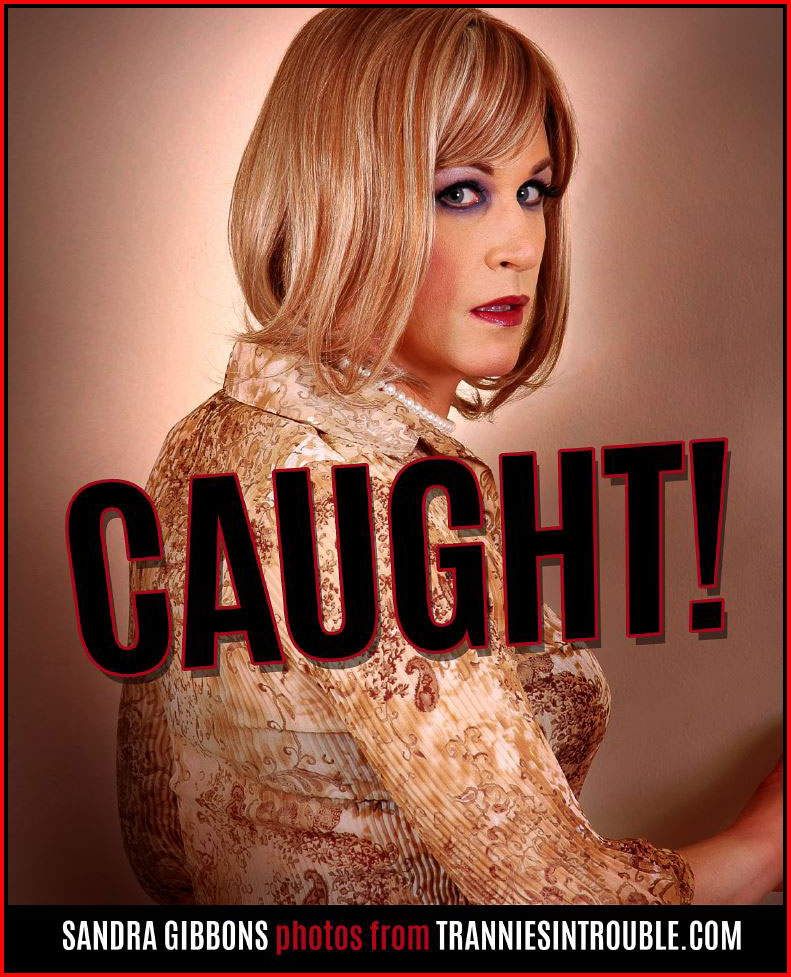 Here are the rules:
One of my goals for the new years is to make a 30-page Trannies In Trouble magazine, including some material submitted by fans of the website and members of my Fetlife and Yahoo Groups. So I'm asking you to write an exciting caption for your favorite bondage photo (mine or anyone's), or a few lines, or even a mini-story (a few paragraphs at most), and post it in the comments section below. Or you can even add a link to your own artwork. (If I use your art you'll have to sign a release form and supply a copy of your photo ID.)
You can write or post whatever you'd like, dealing of course with bondage. It can be sexy, dark, playful, intense, femdom or sissy themed, humiliating, involving robbery or kidnapping – basically whatever turns you on. Basically anything that gets written up here or posted I'll consider for re-use in a magazine, so by posting here you're implicitly stating that you're okay with your words being used in print. Don't worry, no one's real name will ever be mentioned.
So once I get a hundred comments here (that's the goal!), I'll select my favorites and then randomly choose a winner, whom I'll email to get your address. So to get those hundred comments I'm going to need your help or else this blog post will just sit here empty ;-)
I can only send the book to the United States, Canada, and some parts of Europe. Maybe someone in the UK can let me know what the laws are like for mailing racey stuff, as I don't want you to get busted if you live there (although the book itself is all non-explicit).
And if you'd prefer to just buy the PDF version (only $4.95) or contact me about the print version there's a page here with more details.
I look forward to seeing what everyone comes up with…Thanks and have fun! ~Sandra
And here's a few more pics from the book: