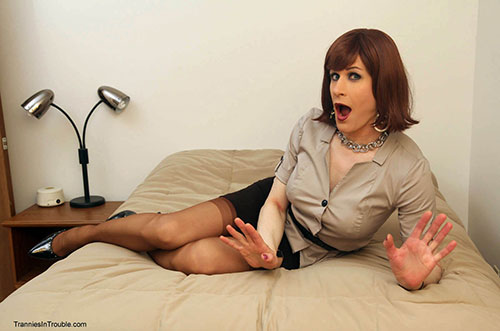 (Although the holiday season is my favorite time of year – I never get tired of that Christmas music! – the end of the year does always put me in a reflective mood. So I just want to put out a little "melancholy warning" here, feel free to skip this one if you're not in the mood to bring it down a notch or two, just talking about a friend who died this year and the passage of time…Hey the pictures are amusing!
)
2014 has been a strange year for me, not bad, just very uneven, as many years so often are. There were some amazing high points – the trip to Europe with my friend Krystle for BoundCon, some great photoshoots, some very good parties, especially at TEASE, another great Halloween in West Hollywood, and a great time seeing friends and family in Colorado a few months ago. At the same time of course there were some low points, including some ongoing family issues (I'm fine but most of us eventually have to deal with parents getting older and all that that brings).
And one of the biggest shocks this year was when a woman I knew named Fawna, who was a regular at the TEASE parties and active at the club where it's held, had a heart attack and suddenly died last summer. Fawna was a terrific person, warm and welcoming, very funny, and someone who always made me smile when she showed up. I wish I could say that she and I were close friends but really we were probably just casual friends, or even "club friends." There's nothing wrong with that but now that she's gone I wish I'd been closer to her. Ironically, almost four years ago when my friend Chainguy (Paul Logan) collapsed and was in the hospital, Fawna was the person I would call and check in with and who kept me up to date on his condition. They were quite close and his death hit her hard. She was only 40 years old this year, and I find it unbelievable that both of them, Paul and now Fawna, are gone and their pictures are now up on the wall at the club where TEASE is held. I just find that more and more I have that feeling of time passing and of the inevitable changes that eventually arrive for all of us as the years pass by.
I don't want to be a complete downer, though. I am thrilled that the website is still going strong, almost twelve years now, and as always I plan to keep it going for many more. It is interesting, though, how the website business has changed in the last decade, with so many more new sites out there, lots of free "tube" sites reposting content, and an endless string of free images available. So I'm hugely grateful that people seem to enjoy Trannies In Trouble and stick around with me, as there are so many options out there. I know of other bondage producers that haven't been so lucky these last few years. So if you're a regular subscriber or have joined even just once or twice, Thank You! I sincerely mean it. The site would be a mere shadow of what it is now without you all. I would still be posting things but it would be more like my profiles on Fetlife or Facebook where something new goes up only every few months. (Speaking of Facebook, I'm running out of space for new friend requests there (they limit the number), so if you try to friend me and I don't respond just let me know.)
In any case, in spite of my occasionally gloomy and overly-reflective view of things (though usually I think I'm just being realistic about this crazy planet we inhabit), I am aware that I continue to be very lucky. Just to be able to dress up and go out whenever I want to, and rarely ever be hassled, is something I'm aware that many CDs simple can't do. I don't think I've written before about the CD from Syria who wrote me a while back and said that he stays in the closet to avoid being murdered. The mind boggles to read things like that, to live in a place so hostile that just one's basic survival would be in doubt. And yes, trans people here in the U.S and throughout the world do get murdered every year and many live challenging and even desperate lives that I can't imagine. So to be able to live in a relatively progressive place like Los Angeles. – well, things aren't always perfect here but it's still pretty darn good.
Anyway, to wrap up, thanks again to everyone who's been supporting my site and to everyone who reads this blog when I post something (not as often as I'd like!) Have a great time over the holidays coming up, whichever ones you celebrate, and I hope everyone has family or friends to spend time with. All the best in the new year – good luck to us all! ~Hugs, Sandra
And remember, everything is always exciting here!
(Thanks to AmberKatt for the photos.)